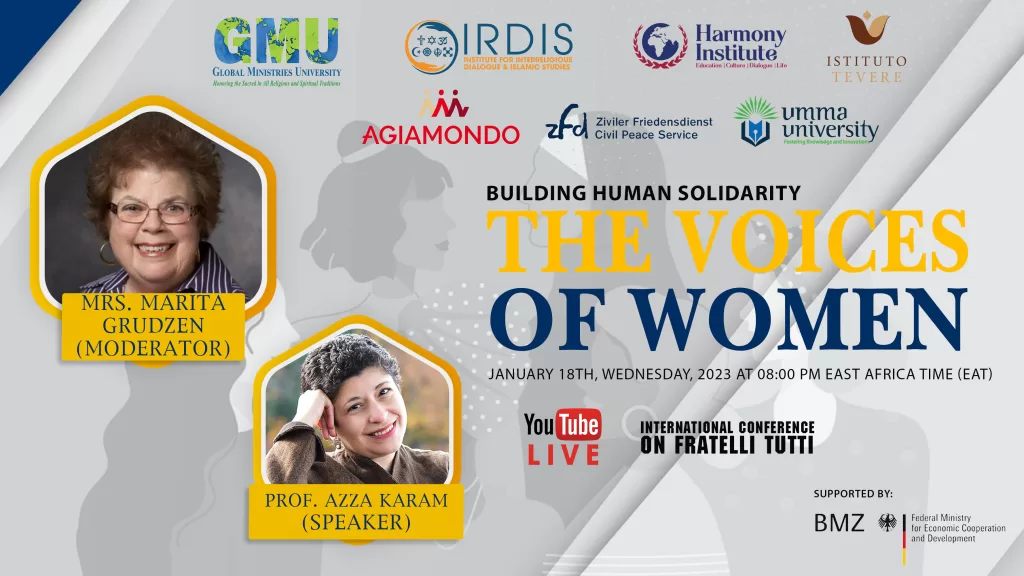 January 18, 2023
9 AM (PST), 12 Noon (EST), 8 PM (EAT)
YouTube will automatically adjust the time to your time zone.
This event is free and open to the public but we ask that you register to let us know that you will be participating. You can post your comments in the chat area of YouTube and Marita Grudzen will address them. The exact live-streaming video will be accessible on YouTube in the coming days.
This presentation will set the stage for the upcoming "Walking Together in the Light of Fratelli Tutti and Laudato Si' which will be held on YouTube February 2-4, 2023 during Interfaith Harmony Week, culminating on International Human Fraternity Day.
Global Ministries University, the Institute for Interreligious Dialogue and Islamic Studies at Tangaza University, and Harmony Institute of Kenya are co-sponsoring the series, "Building Human Solidarity: The Voices of Women," where women who are leaders in their fields share their diverse perspectives. This presentation is the fifth in the series.
In the era of transition that we are experiencing today, we need to explore the enormous capacities of women for breaking through and beyond the divisions that exist in our world: cultural, religious, economic, political, environmental, and technological. This is a critical expression of Pope Francis' Universal Synodal Process. This series brings together women whose voices speak to these issues. These interactive presentations will be further explored with other significant topics in the February 2023 global interfaith conference, "Walking Together in the Light of Laudato Si' and Fratelli Tutti." Learn more at the conference website.
Presenter: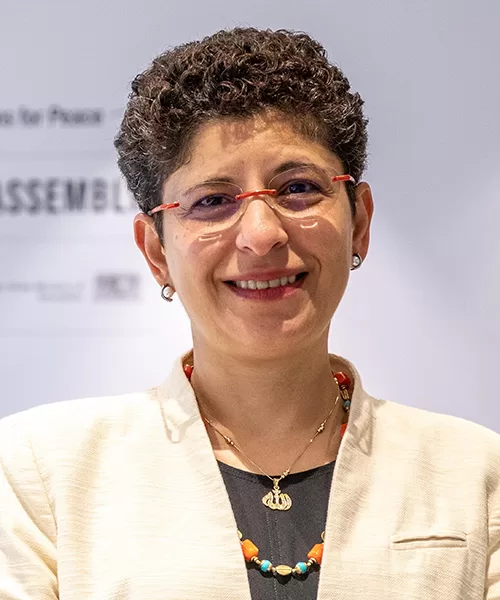 Dr. Azza Karam will speak on "Voices of Women Human Solidarity and Walking Together in the Light of Light of Laudato Si' and Fratelli Tutti."
Dr. Karam serves as the Secretary General of Religions for Peace. She holds a Professorship of Religion and Development at the Vrije Universiteit in Amsterdam (The Netherlands) – of which she is a citizen. Dr. Karam currently is a member of the United Nations Secretary General's 'High-Level Advisory Board on Effective Multilateralism.'
Prior to joining Religions for Peace, she served for nearly two decades in the United Nations (UNDP and UNFPA), including as a Coordinator of the Arab Human Development Reports, a Senior Advisor on Culture, and Lead Facilitator/Trainer for the UN Strategic Learning Exchanges on Religion, Development, and Diplomacy. During her time in the UN, she founded and was Convenor of the United Nations Inter-Agency Task Force on Religion and Development as well as the Multi-Faith Advisory Council of that Task Force.
She has worked internationally since the 1980s, including with the International Institute for Democracy and Electoral Assistance (IIDEA), the OECD, and the EU, and has taught and lectured in various academic institutions in Europe, North America (including the United States Military Academy/West Point), and in the Arab region.
Introduction by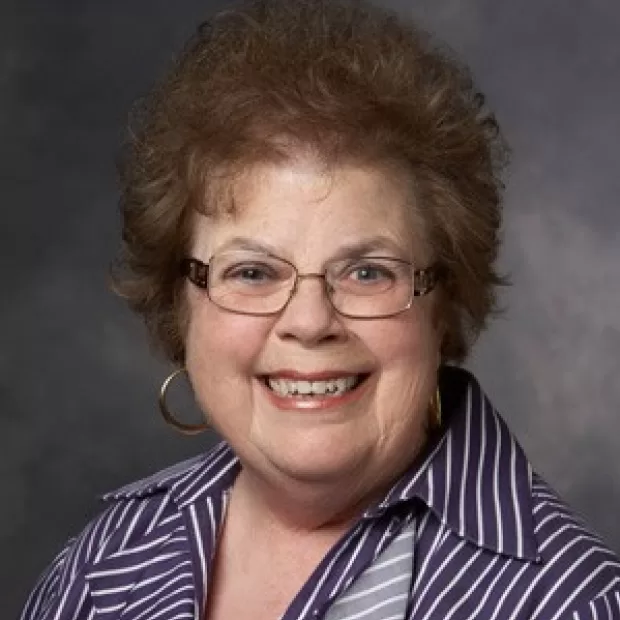 Marita Grudzen, MHS, is Associate Director Emerita and a founding member of the Stanford Geriatric Education Center, a national center in ethnogeriatrics within Stanford University School of Medicine. She was co-recipient with Chaplain Bruce Feldstein, MD, of the Templeton Award (2001-06) for the medical school-required curriculum they developed, Spirituality and Meaning in Medicine. Marita co-developed the curriculum for the Fremont Community Ambassador Program for Seniors, and 25-hour Hospital to Home Transition training for volunteers from the Ethnic Minority Senior Services Consortium of San Jose, CA. Since 2011, every year Marita with her husband have co-developed, implemented, evaluated, and revised a 40-hour Interfaith Leadership Program in partnership with Christian, Muslim, and African Indigenous Religious leaders in Kenya. Currently, she is the Chair of "Stewards of Our Common Home" for the Diocese of San Jose, CA, coordinator of the first Interreligious Maryknoll Affiliate Chapter which consists of Muslims and Christians of different denominations, a member of the Global Ministries University faculty and secretary of the global interfaith bi-annual Conference, Walking Together in the Spirit of Laudato Si' and Fratelli Tutti.