Application
Don't miss this opportunity to find your true self:
Learn More
Connect with us to learn more about GMU's offerings.
Meet Our Students
Hear what current and former Global Ministries University students have to say about GMU's unique offerings:
About GMU
MISSION AND VISION STATEMENT
Global Ministries University (GMU) is an interfaith and international online graduate school offering affordable courses, certificates, and graduate degrees in ministry, theology, interreligious studies, ethics, and peace studies. Embracing inclusivity and affirming the sacred in all traditions, GMU equips people from a variety of faiths and denominations to lead and minister with integrity, competence, and professionalism.  GMU upholds the equality of persons and cultures, and practices openness toward diverse theological perspectives.
Testimonials
A University of Diversity
Global Ministries University is proud to feature former students whose lives were changed for the better. See what they have to say about us.
Building Human Solidarity
Explore GMU's Interfaith Studies Programs
About
In Depth
Sign Up For GMU's Latest:
Celebrating GMU's 20th Anniversary
GMU News
The Latest Posts & Updates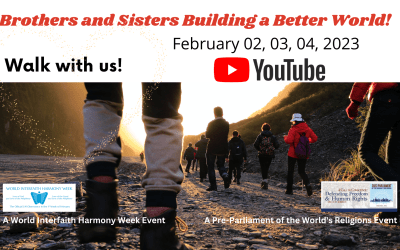 Join brothers and sisters from around the globe and participate in panel discussions and listen to presentations to inspire, educate and illuminate humanity's ability to build a better world.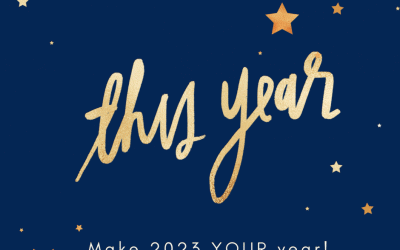 Learn about the upcoming "Walking Together in the LIght of Fratelli Tutti and Laudato Si' international interfaith conference. Be inspired by the reports from President Grudzen, Provost Mary Ann Cejka, and Librarian Judy Clarence. Make 2023 the "Year of You!"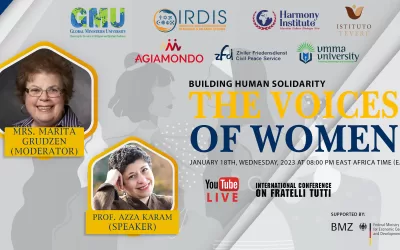 This presentation will set the stage for the upcoming "Walking Together in the Light of Fratelli Tutti and Laudato Si' which will be held on YouTube February 2-4, 2023 during Interfaith Harmony Week, culminating on International Human Fraternity Day.