Mission & Vision Statement
Global Ministries University
Global Ministries University (GMU) is an interfaith and international online graduate school offering affordable courses, certificates, and graduate degrees in ministry, theology, interreligious studies, ethics, and peace studies. We celebrate our Christian roots in the values of Vatican II ecumenism and outreach; as such, we affirm our historic and continuing commitment to interreligious dialogue by honoring the sacred in all religions and spiritual traditions. GMU equips people from a variety of faiths and denominations to lead and minister with integrity, competence, and professionalism. We embrace inclusivity, the equality of persons and cultures, and openness toward diverse theological perspectives.
CODE OF ETHICS/ACADEMIC INTEGRITY
The Code of Ethics reflects the fundamental values that underlie educational delivery at Global Ministries University and defines our commitment to excellence which is integral to the life of the Global Ministries University student and the development of distance learning as an effective means of study.
WE VALUE

academic freedom for faculty and students that promotes intellectual growth and encourages open and honest expression,  honest inquiry, respect of discovery, creative thinking, development of thinking, self motivation, and diversity.
WE VALUE

equal representation to intellectual, professional information; work ethic regardless of race, color, religion, sex, age, physical condition, mental state, sexual preference, marital status, or nationality; the encouragement of rights to others and the right to privacy and confidentiality.
WE VALUE

human achievement in all forms and appreciation of all cultural traditions; the opportunity for cultural growth and artistic creativity.
WE VALUE

mutual respect, honesty, justice, and fairness.
Who We Are
Our Staff & Faculty
Following is a list of our staff and faculty, along with their degrees and degree-granting institutions: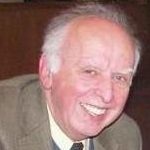 Gerald Grudzen, Ph.D.
Global Ministries University President and Dean of Th.D./M.Th. Program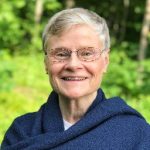 Mary Ann Cejka, Ph.D.
Provost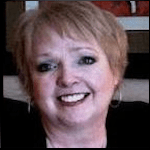 Lee McCoy, D.Min.
Registrar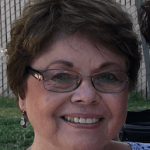 Linda Gonzales
Financial Manager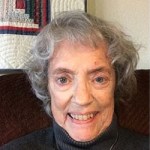 Judy Clarence, M.L.I.S.
University Librarian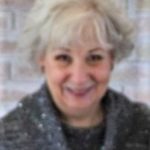 Mary Aktay, B.A.
V.P. Of Communications & Marketing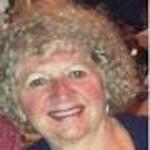 Jean Conley, M.Th.
Director of Celebrant Training Program, Vice-President Emeritus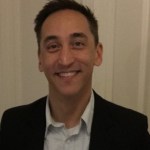 Ricardo Silvestri
Director Of Information Technology & Social Media

Michael Conley, D.Min.,
Asst. Director of Celebrant Training Program, Provost Emeritus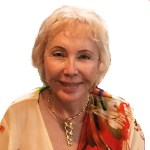 Bridget Mary Meehan, D.Min.
Dean of D.Min/M.Div. Programs

Joe Ruane, Ph.D.
Dean of Academic Affairs
Mary Ann Cejka, Ph.D., Purdue University, West Lafayette, IN
Judy Clarence, M.L.I.S., UNIVERSITY LIBRARIAN, University of California, Berkeley
Mary Eileen Collingwood, M.A. in Theology, St. Mary Seminary and
Graduate School of Theology, Wickliffe, OH
Michael Conley, D.Min., Global Ministries University, San Jose, CA
Jean Conley, M.Th., Global Ministries University, San Jose, CA
Abigail Eltzroth, M.A., Washington Theological Union, Washington, D.C.
Shahinaz Mehat El Hannawi, M.A., University of Peace, Costa Rica
George Gonzalez, Ph.D., Hellenic Orthodox Diaspora's University, Athens, Greece
Marita Grudzen, M.H.S., University of California, Davis, CA
Gerald J. Grudzen, Ph.D. Columbia University, New York City, NY
Helen Hye-Sook Hwang, Ph.D., Claremont Graduate University, Claremont, CA
John Jeffery, Th.D., Global Ministries University, San Jose, CA
Judith A. Johnson, Ph.D., Claremont Graduate University, Claremont, CA
Matthew Kosuta, Ph.D., Université de Quebec, Montreal, Canada
William Manseau, D.Min., Andover Newton Theological School, Newton Centre, MA
Bridget Mary Meehan, D. Min., Virginia Theological Seminary, Alexandria, VA
Ronald Y. Nakasone, Ph.D., University of Wisconsin, Madison, WI
Joe Holland Ph.D., University of Chicago, Chicago, IL

Hector Quiroz, D.Min. Candidate, Oblate School of Theology, San Antonio, TX
Gina Halpern
Susanna Gallardo Ph.D., Stanford University, Stanford, CA

Margie Schneider D.Min., Global Ministries University, San Jose, CA

Reginald Nalugala, Ph.D., OCMS, Oxford University, Oxford, UK

Deusdedit R. K. Nkurunziza, Ph.D., Tubingen University, Württember, Germany
Martin W. Olando, Th.D., St. Alcuin House Theological Seminary, Stuart, FL
John A. Raymaker, Ph.D., Marquette University, Milwaukee, WI
Joseph W. Ruane, Ph.D., University of Delaware, Newark, DE
Nihal Sahan, Th.D., Global Ministries University, San Jose, CA
Gail Schultz, M.Th., Global Ministries University, San Jose, CA
Joseph Sebastian, Ph.D., Gregorian University, Rome, Italy
Janice Sevre-Duszynska, D.Min., Global Ministries University, San Jose, CA
Susan Shannon, M. Div., BCC, Starr King School for Ministry/Graduate Theological Union (GTU) Oakland, CA
Rev. Dr. Teri Christine Smith-Jones, J.D., D.Min., BCCC, BCPC 
Mary Theresa Streck, D.Min., Global Ministries University, San Jose, CA
Shanon Sterringer, Ph.D. Union Institute & University, Cincinnati. OH
Christopher D. Trevett, M.A., Walden University, Minneapolis, MN
Sara Vurek, M.Div., BCC. San Francisco Theological Seminary/Graduate Theological Union (GTU), Berkeley, California
Lynn E. Walker, Ph.D., Harrington University, London, England
Bernard Walmawa, Ed.D., University of Massachusetts, Amherst, MA
Shirley Paulson Ph.D., University of Birmingham, Birmingham, UK

Lily Godsoe MS, University of Theology and Spirituality, Place, WA

Antoinette Marold
Rose Mewhort Ph.D., Global Ministries University, San Jose, CA

Sterling Harwood Ph.D., Cornell University, Ithaca, NY

Recep Dogan, Ph.D., Ankara University, Ankara,Turkey
Meg Hess, D.Min, Andover Newton Theological School, Newton MA
F.A.Q.
Frequently Asked Questions
Are the instructors qualified? 
Yes.  All instructors are required to have at least a Master's Degree in their field and most hold a doctorate.
Can I receive credit for life experience??
Yes.  You may receive credit for both life experience and prior learning for all programs except the doctoral programs.  Credit is assessed and awarded by dean of program.
What is the method of study?
Global Ministries University functions through a dedicated classroom web site that uses Moodle, a learning platform designed to provide educators, administrators and learners with a secure and integrated system. The method of study is self-directed, which allows students to progress at their own pace.
How does the self-directed study method work?
Students are given access to a syllabus on the classroom web site.  The syllabus includes assignments, course objectives, required text, instructor bio and contact information.  Student corresponds with instructor via email, phone and possibly Skype.  Completed assignments are submitted to instructor by uploading the documents onto the GMU classroom site. Instructor is automatically notified of submission and posts constructive input and a grade for the assignment. Student is automatically notified of the grade through the classroom site.  Upon completion of all assignments, a final grade is given for the course.

Why self-directed rather than classroom/lecture style?
Certainly there is value to a classroom environment, but the self-directed method also has its advantages. Using essay-type assignments empowers students to express themselves and channel their learning process in a direction that will help them in their personal spiritual journey and ministry.
Is the course work completely online?
Yes.  There are specific requirements for supervised field work for our Master of Divinity degree programs, but all course work is online.
How long does it take to complete degree/course?
Because the course work is self-directed, the length of time it takes to complete course work depends entirely on you and your schedule.  Some individuals must take considerable time because of work schedules, for example, while others are free enough to accelerate studies.  As a general guideline, average time to complete a course is one to two months.
Does GMU offer ordination?
No, but we do offer a path to ordination through the Federation of Christian Ministries, an interfaith organization that commissions individuals to conduct ministerial services and ceremonies, including legally performing marriage ceremonies. Commissioning is essentially an "ordination," the authorization to minister on behalf of FCM, and an affirmation by FCM that the commissioned person meets the criteria of FCM in recognizing its members.
Is the tuition affordable?
Yes. Because Global Ministries University is an online university, our overhead is significantly lower than that of a traditional college and, as a result, we are able to offer a quality education at a lower cost.
Is Global Ministries University accredited?
GMU operates under the continuing acknowledgment of, and registration with, the State of California Bureau of Private Secondary Education as a higher education institution offering graduate degrees and certificates in theology and ministry.
The European Agency for Higher Education Accreditation has granted Global Ministries University "Full Accreditation." EHAEA evaluated GMU's "Administrative Responsibility, Institutional Integrity, and Academic Quality," and awarded GMU a grade of 3.5 A.
EAHEA accreditation focuses primarily on educational quality from a global and international perspective, not national interests. EAHEA is aware of the differences among countries that may arise regarding fulfilling the quality standards set forth, so EAHEA follows a non-discriminatory policy and examines each higher education institution respecting their institutional autonomy.
Due to this global policy, the EAHEA is not part of any country's governmental agencies. Accredited institutions' academic mobility and credit transferability will always be subject to the receiving country's or institution's policies.
While accreditation with EAHEA may not meet the requirements of some US employers and academic institutions, it increases GMU's stature in the global community. Since many of GMU's students now come from Africa and Asia, it is important for GMU to be accredited by an international agency. 
Regionally based accrediting agencies often do not have a mechanism in place for the evaluation of the educational model of Global Ministries University based on the following unique characteristics of our institution:
Our program offerings, student body, and institutional philosophy and mission are ecumenical and interreligious and do not embrace a doctrinal faith statement that would exclude certain faith communities.

We retain U.S.-based and international contract faculty rather than employing residential faculty.
 Global Ministries University asserts that the academic integrity of an institution is best measured by the credentials of its faculty, the affiliations it maintains, and the academic and professional accomplishments of its students and alumni. GMU offers thought-provoking, contemporary courses facilitated by highly competent instructors who are required to hold a master's degree, with most holding a doctoral degree.
GMU partners with the Institute for Science and Religion through Little Flower Seminary in Kerala, India to issue degrees and certificates in Religion and Science.
GMU is recognized as a global, interfaith education leader through projects in collaboration with Tangaza University College in Nairobi and several other interfaith educational institutions in East Africa, notably a biennial international interfaith conference based on the precepts of Fratelli Tutti.
GMU is a member of the International Council for Open and Distance Education (ICDE) which is affiliated with UNESCO,  the North American Interfaith Network (NAIN),  the Silicon Valley Interreligious Council, and is an affiliate of the Council for the Parliament of the World Religions.
Can I claim my GMU tuition as an educational expense for my tax return?
In the United States, GMU tuition does not qualify as an IRS 1098 claim.  Note:  Making such a claim on your tax return can result in having to pay back-interest to the government.
If you live in Canada, however, you may be able to deduct your GMU tuition as an educational expense.  Form TL11-A contains information as to who qualifies to do so, and what such a claim would involve. 
.
Does Global Ministries University offer financial aid?
No, however, financial aid is not necessarily advantageous  Recent studies have reported that many students are having difficulty paying this debt after graduation and regret the decision to apply for financial aid.  Global Ministries University offers another option that is user-friendly: an interest-free payment plan.
Does GMU provide a graduation ceremony?
Yes, GMU conducts a graduation ceremony, typically in June. The ceremony is hosted on a teleconference call, so that all graduates have the opportunity to participate without traveling great distances.